Welcome to Hock your Wheels
We're here to help you get finance on your Car, motorcycle, excavator or whatever you may have laying around to use as security.
Bad Credit - no problems. We don't even look at your credit rating. We only look at the vehicle or machinery item you're offering to let you know how much you can borrow up to on it.
Your instant cash loan isjust 3 steps & 30 mins away !

1
Reach Us
Call our Fast Cash Hotline/or Visit one of our Locations

2
Bring ID
Bring your vehicle and 2 forms of ID Registration Papers

3
Collect your $$$
Instant Cash Loans up to 60% of the vehicle's value!
Turn Your Assets Into Fast Instant Cash
We loan against most types of vehicles, utes, motor cycles, 4WD and other large item including generators, plant equipment etc.
What Our Customers are saying?
So professional, using that Tilt Tray
A quick and painless experience, staff were knowledgeable and professional. Will be back.
Love the idea that the vehicle is stored securely and brought in by tilt tray rather than staff driving it around.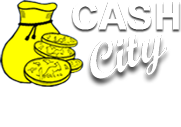 Hock Your Wheels! is a subsidiary of our licensed Pawnbroking store; Cash City Cannington. Whilst vehicle loans can be done at all the Cash City stores, We offer Large Item Pickup service including Tilt Tray, and on-site inspections. We are fully licensed to do these vehicle and machinery loans, and store them for the duration of the loan in our Licensed Secure Storage Facility.
Visit Site